Study Buddy Learning is an online educational system created by educators committed to developing an effective and affordable program for students to achieve academic success at home.
Study Buddy Learning is a program of Higher Level Learning, a non-profit organization committed to students' learning by developing effective and affordable educational programs.
Higher Level Learning, Inc. was created by a team of educators who believed they could make a bigger impact outside a student's normal school day. The team individually created different educational programs that included tutoring programs, technology literacy programs, foreign language programs and more. Individually their programs demanded too much of their individual time and commitment. Higher Level Learning combined all these programs into a larger organization that shares the same mission while supporting each others staffing needs.
The organization helps these education visionaries manage the business day to day so they can focus on creating and improving our educational programs.
100% Of Study Buddy Learning's profits are given back to our "Granting Knowledge Program" providing equity and accessibility to enrichment for families in need.
Contact Us
Study Buddy Learning
part of Higher Level Learning, Inc.
A 501c3 organization, Tax ID 84-1793017
888-489-9791
hello@mystudybuddy.org
Personalized Learning with Award Winning i-Ready© Assessment & Instruction
Powerful School-Based Software Now Accessible At Home With Study Buddy Learning
Frequently Asked Questions
What is Study Buddy Learning?
Study Buddy Learning is an online educational system that uses a blended environment for learning to successfully help students exceed their academic goals. Our blended environment for learning includes a comprehensive academic diagnostic test, engaging guided lessons, and remote support from a teacher, all live and online.
What Academic Standards Is Your Software Aligned To?
The learning software focuses on Standards Mastery meeting National and State academic standards in Reading and Math.
How Is Your System More Effective In Teaching?
Study Buddy Learning is excited to bring home to you, educational software used only in the schools. It is a favorite with teachers because of the insight gained from it's powerful academic diagnostic test and the effectiveness of its self-guided lessons.
The diagnostic test is an adaptive assessment that adjusts its questions to suit your child's needs. Each item a student sees is individualized based on their answer to the previous question. For example, a series of correct answers will result in slightly harder questions, while a series of incorrect answers will yield slightly easier questions. The purpose of this is not to give your child a score or grade, but instead to determine how best to support your child's learning.
The personalized lessons provides students with lessons based on their individual skill level and needs so your child can learn at a pace that is just right for them. These lessons are fun and interactive and keep your child engaged as they learn.
What Is The Advantage Of Your Online Lessons?
The lessons have been designed and tested to be engaging and interactive.
Your child will be guided by the software to complete the required lessons pesonalized to their academic level and needs based on their academic diagnostic results.
There is a gamification aspect to the learning software. Your child can earn coins for successfully completing lessons that can be redeemed within the system.
What Subjects Does Your Software Teach?
Our software includes Math and Reading.
For Math, sub-concepts include:
Numbers & Operations,
Algebra & Algebraic Thinking
Measurement & Data
Geometry
For Reading, sub-concepts include:
Phonetic Awareness
Decoding
Fluency
Vocabulary Development
Literary Analysis
Reading Strategies
Reading Comprehension
How Do I Know My Child Is Learning?
As a Standard or Premium member, you will get a weekly detailed report emailed to you that will include information about the lessons and concepts taught, the amount of time your child spent on their lessons, and a percentage score from each lesson's quiz. 3 times a year your child will take the academic diagnostic test to ensure their personalized lesson plan is aligned to their academic needs.
Do I Need A Computer Or Does This Work On An iPad?
Students can access the login screen on any computer, Macintosh, PC, Chrombook. Go to https://login.i-ready.com on any web browser like, Edge, Safari, Firefox or Chrome
-OR-
for iPads only, an app is available for download in the App store.
Login using the username and password we provided via email to get started.
Who Is Study Buddy Learning?
Making Lemonade from Lemons
Being able to bring our Academic Diagnostic Test and Guided Online Lessons into students' homes throughout the United States was an unintended outcome of the COVID-19 pandemic. Our Small Group Tutoring Program has been teaching and motivating students to learn since 2000. We've stood out from the competition because of our direct engagement with students in groups of no more than 1 teacher to 4 students. Important to our business was to also provide this invaluable service to the community for an affordable price unlike our competitors. Academic success in ALL students is our priority.
When "social distancing" and "shelter in place" became norms that our students had to follow, our learning centers had to close and our Small Group Tutoring Program was no longer able to offer it's services to the community.
Our team of educators brainstormed on how our organization could continue to provide students quality educational services that were effective and improved students' learning in a new age where meeting physically was not an option.
The result was the creation of MyStudyBuddy.org – personalized guided online lessons. We created a website where families can enroll in our comprehensive academic diagnostic test and guided online lessons personalized to the academic needs of their child. To support learning in a blended environment of technology and direct teacher instruction, we offer families the option to meet with our teachers online. To stay impactful while maintaining affordability, online sessions with our teachers can be as little as 10 minutes. We will review trouble areas as identified by our educational software and reinforce new concepts taught by our engaging online lessons. As a member of Study Buddy Learning, you will see how our team is your child's academic advocate and cheerleader.
We are proud of our team's ability to adapt to the situation presented to them and as a result, they can now impact a much larger community. For about $30 per month, we maintain our mission of making our educational system financially accessible. Enroll in Study Buddy Learning's proven system of learning and let us help your child achieve academic success. See you online.
How And What Do I Need To Get Started?
To enroll click here, and complete payment.
Be sure to include your child's full name, their date of birth and grade level in the checkout screen. An email will follow with your child's login name and password.
Students can access the login screen on any web browser like, Edge, Safari, Firefox or Chrome -OR- for iPads only, an app is available for download in the App store. Login using the information we provided via email to get started.
How Often Does My Child Need To Login To Work On Lessons?
We recommend students work on lessons for 45 minutes per week per subject. So for Math and Reading, expect your child to spend at least 1 1/2 hours on lessons per week.
What Happens If My Child Does Not Understand The Lesson Or They Click Through The Lesson?
Our teachers will monitor student's lesson reports and if an area of needed review arises, the teacher will get in touch with you to see if you'd like to schedule a remote, live online review session for your child and the teacher.
Teacher check-ins can last as short as 10 minutes or longer if needed. We recommend parents preschedule a weekly 10 minute check-in with the student and teacher for support, reinforcement and encouragement to continue reaching student's academic goals.
What Is The 30 Day Satisfaction Guarantee?
If within 30 days after enrolling in online learning you are not satisfied AND within those 30 days you've reached out to our educational specialists to discuss your concerns, we will refund you the full membership amount you paid.
Our goal is to help your child succeed and would appreciate a fair chance to attempt this by discussing any concerns before cancelling.
What If My Child Or I Have Additional Questions?
Please feel free to contact us anytime via phone at 888-489-9791, email hello@mystudybuddy.org, or by chat. Our team of educators are here to help.
How Long Is A Lesson & Is There a Quiz?
Each lesson lasts on average 5-12 minutes. The lessons include an instructional portion which requires student engagement.
After the lesson, students are given a quiz to reinforce and confirm they understand their newfound knowledge.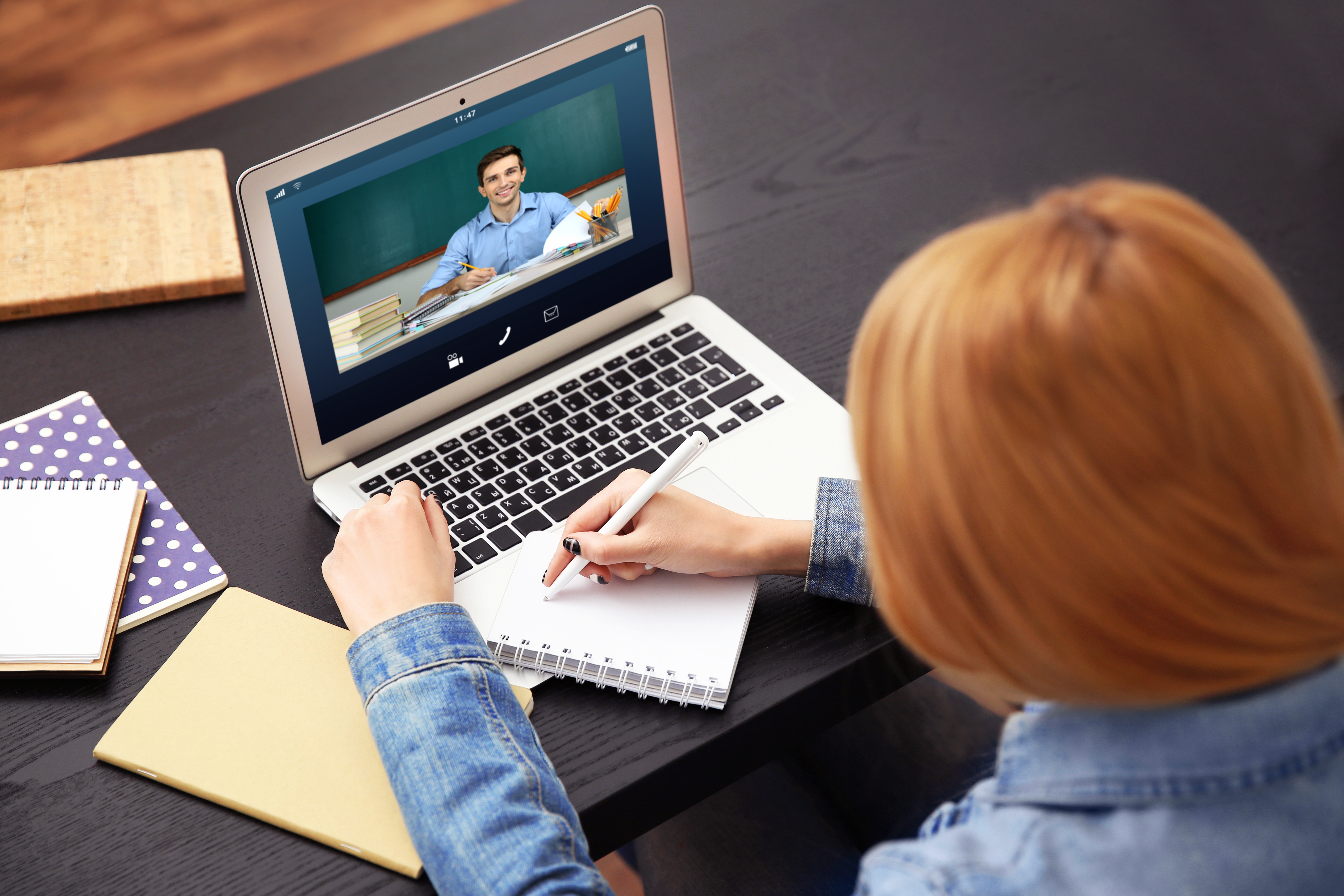 Online Math & Reading Lessons
Try One Month Free
No Obligation - Cancel Anytime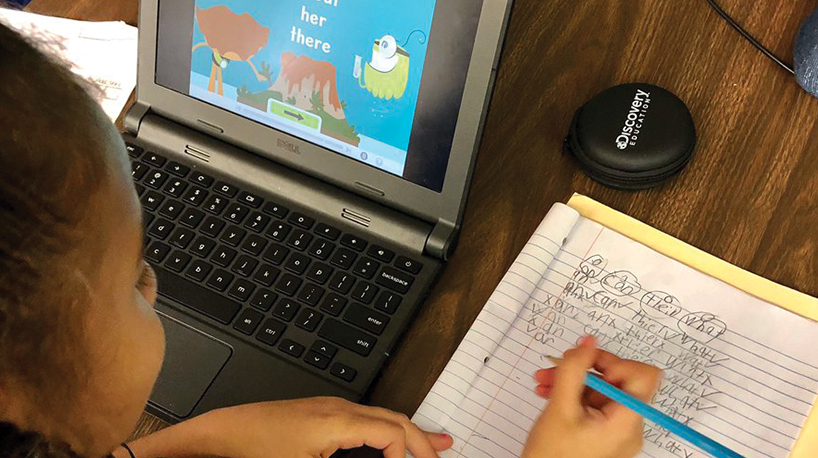 Money Back Guarantee
If you're not satisfied within 30 days, we'll gladly provide a full refund.
Stop the Learning Loss!
Start Learning With a Personalized Lesson Plan & Teacher Support!
Study Buddy Learning Program