Proven to Improve Your Child's Math & Reading By One Grade Level in Less Than 6 Months
Stop the Learning Loss.
Study Buddy is Affordable & Effective!
With over 20 years experience in the tutoring business, we've designed an effective online learning program that meets parents' expectations and guides students to achieve academic success.
Standard Membership starting at $72 per month, includes:
Comprehensive Academic Diagnostic 3 Times per Year.
Curriculum Personalized to Your Child's Diagnostic Results.
Guided Pathway of Interactive Online Lessons and Quizzes.
Weekly Live, 1-on-1 Teacher Review Sessions.
An Education Specialist Committed to Your Expecations who Monitors & Reports to Student Progress .
A Team of Educators Committed to the Academic Success of Your Child!
1. Take An Academic Diagnostic
2. We Personalize A Learning Pathway of Online Lessons
3. Meet Weekly With Your Remote Teacher
LEARNING ON THE STUDY BUDDY SYSTEM
SPENT A WEEK LEARNING ONLINE WITH LESSONS AND A 1-ON-1 TEACHER
Basic Membership
Best for Independent Learners.
Academic Diagnostic &
Personalized Curriculum of Online Lessons.
Starting at $24/month
Standard Membership
Best for Students Above Grade Level
Academic Diagnostic,
Personalized Curriculum of Online Lessons &
Weekly Live, 1-on-1 10-Minute Teacher Review.
Starting at $72/month
Premium Membership
Best for Students of All Levels
Academic Diagnostic,
Personalized Curriculum of Online Lessons &
Weekly Live, 1-on-1 30-Minute Teacher Instruction,
Including Schoolwork Support & Supplemental Homework.
Starting at $180/month
"Our award-winning i-Ready software serves more than eight million students and approximately 25 percent of all K–8 students in the United States."
Learn More
Preschool, Kindergaten, 1st graders
+ PK/TK Students, Learn Skills and Prepare for Kindergarten
+ Strengthen Key Foundational Academic Concepts
+ Improve Areas of Weakness and Develop Academic Confidence
Phonics
Rhyming
Syllables
Blends
Starting & Ending Sounds
Short & Long Vowel Sounds
Blend & Breakup Words
Reconigzing Letters
Prefix & Suffixes
Digraphs & Trigraphs
Multisyllabic Words
High Frequency Words
& more. 
Reading
Identify Characters, Setting, Events
Identify Details
Retell the Story
Connect Words and Pictures
Describe Connections
Find the Main Topic
Identify Sensory & Feeling Words
& more. 
Math
Counting & Ordering
More & Less
Grouping
Two-Digit Numbers
Adding & Subtracting
Partners & Patterns
Key Terms in Word Problems
2D & 3D Shapes
Compare, Describe & Group
Divide Shapes into Equal Parts
& more.

This software is a godsend. With the recent closures of school, trying to teach a 1st grader, 3rd grader and 6th grader at home is not easy. The kids get excited about doing these lessons. They like to earn reward coins so they can play the educational games. Thank you!
Personalized Learning with Award Winning i-Ready© Assessment & Instruction
Powerful School-Based Software Now Accessible At Home With Study Buddy Learning
My son wasn't thrilled about me signing him up for this educational system but after using it for over a month, he changed his mind about it. He told me he liked how the system guided him through lessons and he didn't have to click around different subjects and lessons like other educational websites. What he also really liked was that he only needs to do lessons 1.5 hours per week of lessons.
Elementary 2nd, 3rd, 4th & 5th Graders
+ Identify and Focus on Improving Areas of Academic Weaknesses
+ Pinpoint Grade Level Competency with Testing using Adaptive Technology
+ Challenge Your Child to Learn New Concepts with the Support of Our Teachers
Reading
Who, What, Where, Why, When & How
Identify the Main Idea & Details
Character Point of View
Compare & Contrast
Point of View
Identify the Theme and Setting
Making Inferences
Summarizing & Supporting Evidence
Vowel Teams
Decode Using Prefixes & Suffixes
Latin & Greek Roots and Affixes
Using Context Clues
Word Relationships
Understanding Fables, Folktales & Myths
Understanding Technical & Scientific Texts
Evaluating Informational Texts
Understanding Historical Texts
Comparing Poems and Prose
Elements of a Poem and Play
& more. 
Math
Multiplication & Division
Multi-Step Word Problems
Algebraic Expressions
Understanding & Computing Fractions
Fraction and Decimal Equivalency
Understanding & Computing Decimals 
Standard to Metric Conversions
Solving Time Problems
Conversions of Weights and Lengths
Standard vs. Metric Conversions
Graphing & Plotting
Perimeter, Area & Volume
Angles and Measurements
& more.
3x per year
MATH & READING DIAGNOSTIC TESTS TAKEN IN SEPTEMBER, JANUARY, AND JUNE
Tracking student progress is essential to gauging effectiveness and ensuring your child is improving. Study Buddy will update your child's personalized academic pathway based on the test results. This ensures your child is improving areas of weakness and continues to be challenged, always learning new academic concepts.
2-3 hours/week
TIME SPENT PER WEEK LEARNING FROM ONLINE LESSONS
Your membership gives your child access to thousands of interactive online lessons that have been designed to be engaging and effective. Lessons are followed by quizzes which test student's understanding of the newly learned concept. Trouble areas are flagged and your child's teacher will review it during their weekly live, 1-on-1 session.
10-30 minutes/week
STUDENTS MEET WITH OUR TEACHERS TO REVIEW, REINFORCE & LEARN
Choose either a 10-minute check-in or 30-minute lesson with our experienced teachers. Our teachers will review online lessons flagged as a trouble area, keep your child on task and enthusiastic about learning, set goals and keep your child challenged and will support your child's efforts at school. During these days modified school days, our teachers will also check-in on the students social emotional status.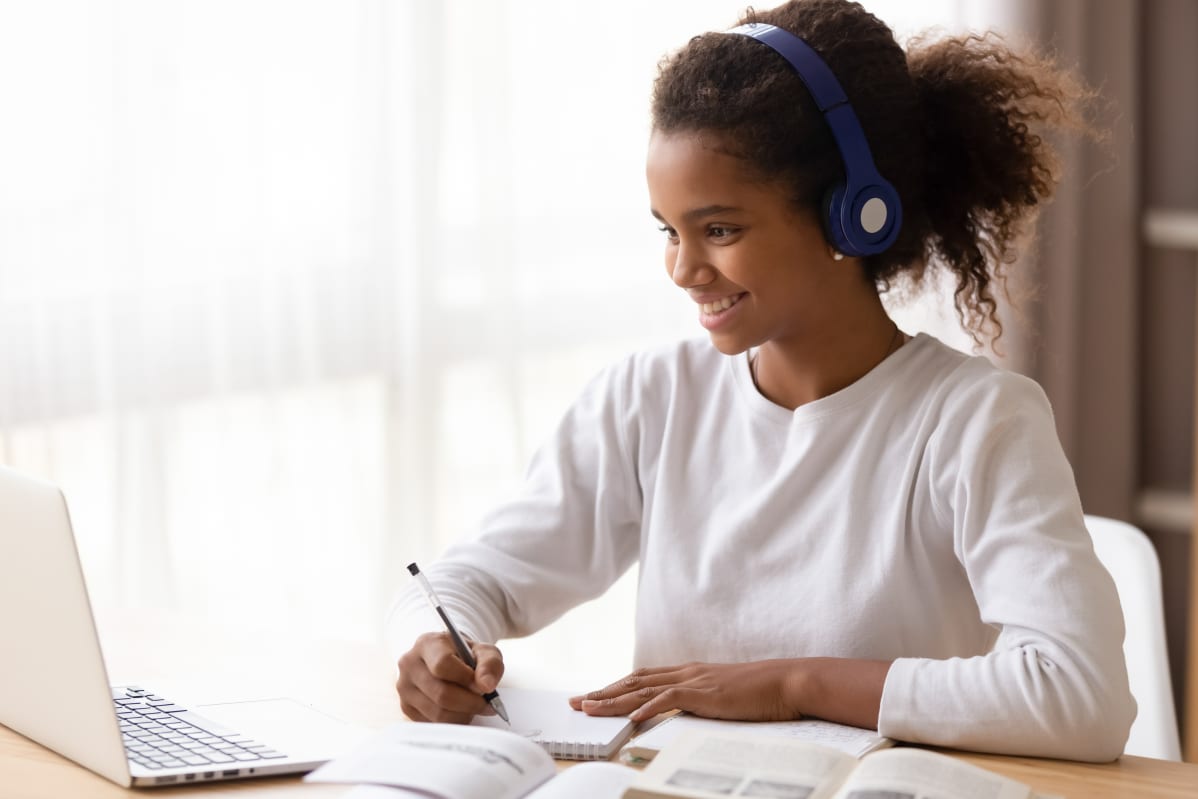 I am very happy with Study Buddy Learning. The diagnostic is very detailed and tests my son on everything. This is important to me because I homeschool him and it's important to me I'm teaching him properly. The reports I get about how he is performing on the lessons and quizzes helps me target the areas I need to help him with. I trust this diagnostic and content in this educational system and recommend it as the perfect supplemental learning tool for homeschoolers.
Middle 6th, 7th & 8th Graders
+ Review and Strengthen Essential Academic Concepts
+ Build Academic Confidence & Be Prepared for High School
+ Weekly Live 1-on-1 Teacher Meetings Support Your Child's Learning Efforts with Study Buddy and at School
view 6th-8th grade lesson examples
Reading
Supporting Inferences
Summarizing Literature
Building Sentence Comprehension
Analyzing Character & Plot Development
Setting the Tone & Meaning in Literature
Figurative Language
Exploring & Analyzing Points of View
Impact and Tone of Word Choice
Evaluating Arguments
Using Reference Guides
Origins & Meanings of Roots and Affixes
Plot & Theme Development
Connotative Meanings
Compare and Contrast
 Impact of Dialogue
Figurative Language & Allusions
Citing Evidence
Analyzing Persuasive Techniques
& more. 
Math
Understanding & Solving Ratios
Understanding Proportional Relationships
Finding and Solving Percentages
Algebraic Computation of Fractions and Decimals
Understanding & Computing Integers
Prime Factorization
Numerical & Algebraic Expressions
Understanding Absolute Value & Rationals
Understanding Exponents & Roots
Applying & Solving with Scientific Notation
Expressions and Properties of Equations
Write and Evaluate Algebraic Expressions
Problem Solving with Inequalities
Multiple Variable Relationships & Equations
Solving Systems of Linear Equations
Understanding Rational Coefficients
Understand and Apply Statistics
Making Statistical Inferences
Understanding Mean and MAD
Experimental Probability and Modeling
Understanding Absolute Deviation
Types of Graphs, Plots and Displays
Graphing & Understanding Functions
Solving with Geometric Formulas
Geometric Properties
Applying the Pythagorean Theorem
& more.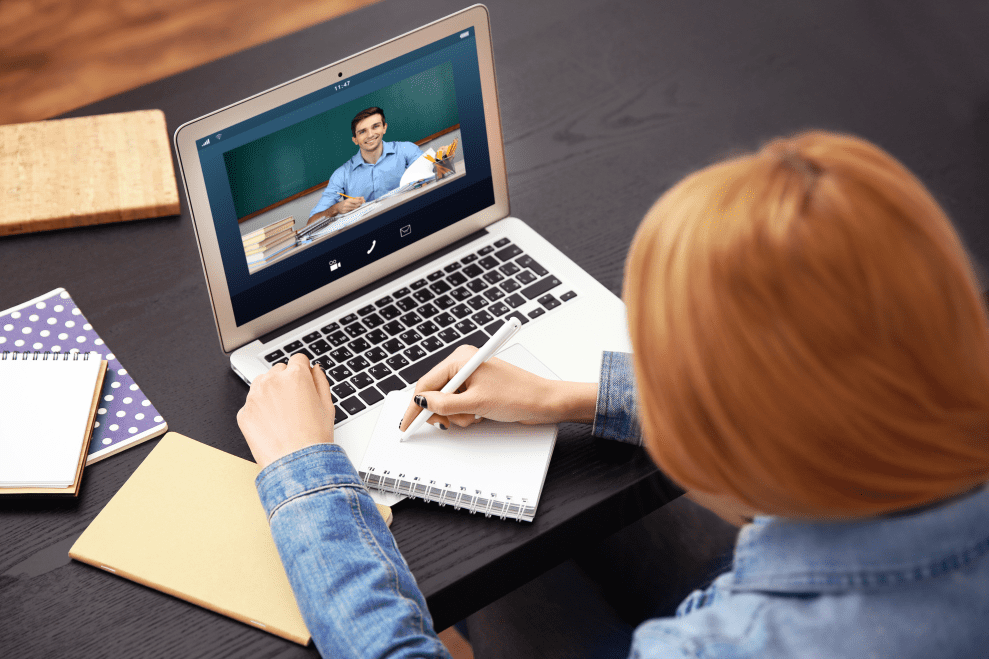 Online Math & Reading Lessons
Try One Month Free
No Obligation – Cancel Anytime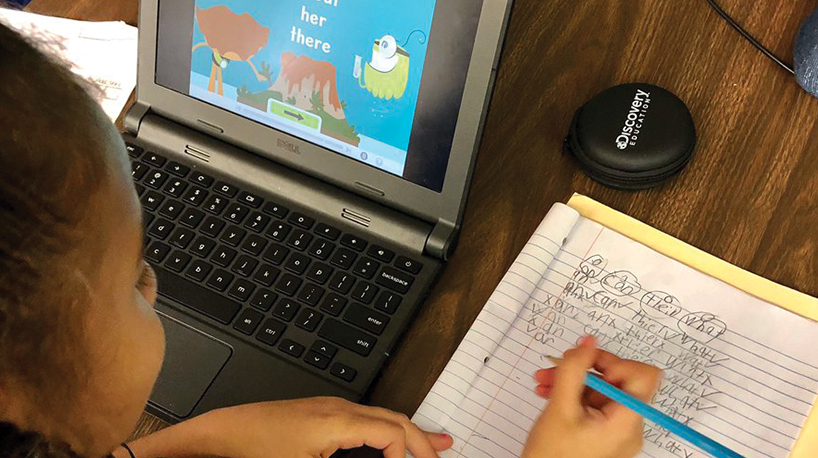 Money Back Guarantee
If you're not satisfied within 30 days, we'll gladly provide a full refund.
Study Buddy Learning Program